Starting out in the early morning fog in Cool, CA, I was cold, but comfortable.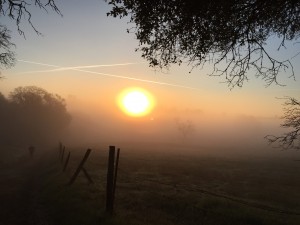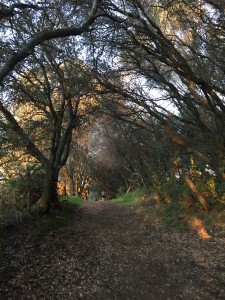 This is my first time running Fourmidable, although I volunteered to sweep an 8 mile section last year, and I am curious to see if my Achilles is healed enough to handle the tough 50k course, consisting of four major climbs.
The course winds its way over some of my favorite trails, and some I have never run before. First finding its way down to No Hands bridge and across towards Auburn. My favorite part of running local races is seeing familiar faces at the aid stations. There is no disappointment today, as I think I know everyone out there. After the first aid and a porta potty pit stop, I'm off across No Hands and on towards Auburn. I have comfortably settled to the back of the pack and maintaining my planned easy pace. The field is small and filled with fast runners, so it doesn't bother me at all to be running with some good friends.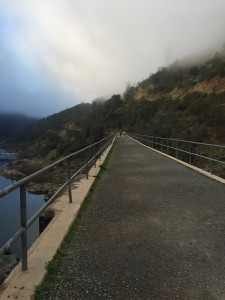 On familiar trail and cruising along the rollers along the river, we take time to enjoy the scenery and take plenty of pictures. We pick up a little altitude and turn onto another trail I had not seen before and enjoy spectacular views.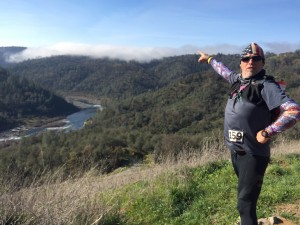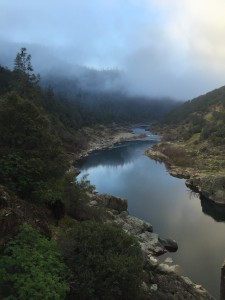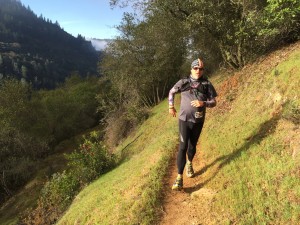 The first climb to the Overlook is a rude awakening to what our illustrious race director has in store.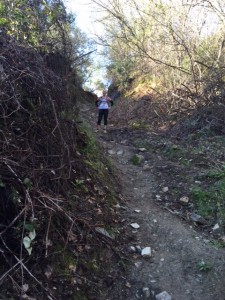 This is one of those trails I have never run before and I wasn't quite ready for it when I came around the corner. Arriving at the ADO aid station to more familiar faces, I was ready for the long downhill to the base of Cardiac.
Then it is back up again, on one of the toughest climbs in the area, but that is what I'm here for.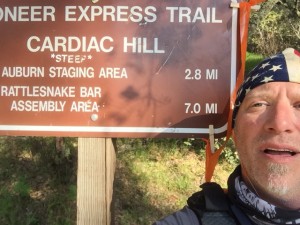 At the top of Cardiac, I realize that, although I am on pace for my planned race time, I am going to be getting home later than I had hoped, and I had plans for the evening, so I pick up the pace along the aqueduct trail and back to the ADO aid station. From there it is back to No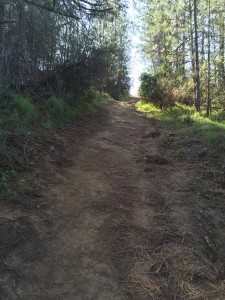 Hands bridge and up the infamous K2 Training Hill. Outside of some climbs that I have done in the midst of semi- or non-supported races like Euchre Bar Massacre and Meow Marathons, this is the toughest hill I have ever climbed. For me, it's only purpose is to make other hills (like Way Too Cool's Goat Hill) seem more doable by comparison.
Cresting K2, and starting the descent towards Knickerbocker, I determine that I am not going to make it home in time if I complete this race. I usually leave race days clear of anything welse, but this was out of my control.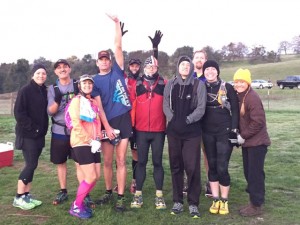 So, at mile 21, I make the choice to take a left where the course goes right and find my way back to the Cool firehouse. Approaching the finish from the wrong direction, several friends ask me if I'm ok. Actually, I feel better than I have in months. I wanted to see if I could handle the hill. I wanted to know if I could maintain a pace. I needed to see if my Achilles and plantar fasciitia would hold up.
Truth be told, sometimes when you win, you lose; sometimes when you lose, you win; and sometimes you can learn all you need to learn without finishing the race. It's taken me two weeks to get around to writing this, so I'll be back at the Cool firehouse tomorrow morning. I'll be running my best. I'll be running for my friend Steve… But that's next week's blog.